Vacation Notice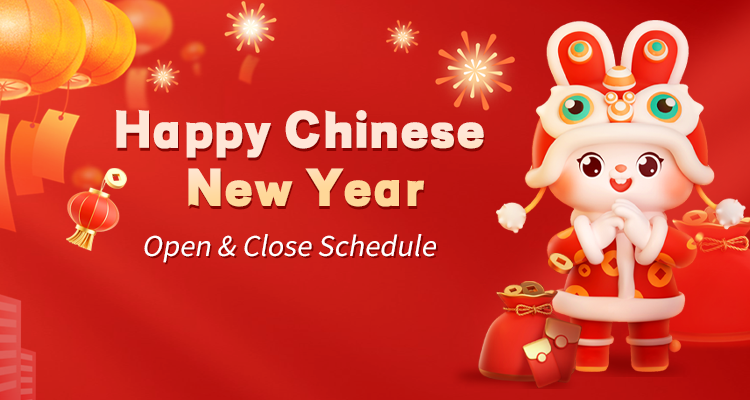 Dear Bestsuppliers Buyer and supplier:  
How time flies! Spring Festival is approaching. For celebrating the Chinese traditional festival, we will have a vacation from January 19th, 2023 to January 27th, 2023, and we will resume our work on 28th January.  
Closing Time: 2023.1.19-2023.1.27
Opening Time: 2023.1.28
During this time, most suppliers and logistics companies in mainland China will be on holiday. Apologize for the inconvenience caused. If you have something urgent, you can still send me by email or on WhatsApp. We will reply you as soon as possible. 
Thanks for your kind support and attention. Bestuppliers is full of gratitude for your continued support in the last year, and hope we can co-operate more in the next year! Again, If you have any business, please feel free to contact us here!  Wish you the very best for the New Year!                                                                                                                           
Sincerely 
Bestsuppliers 
{{Math.round(rate_user_star_rating_number)}}
RATING