Unleash Unparalleled Style and Functionality with Our Wholesale Door Handles Elevate Every Space with Distinction
US $2.86 - $3.72
/Piece |

2000

Pieces(Min. Order)
Material:
Type:

Key Lock

Without Key

Customizable
Style:
Shape:
Anti-theft Standard:
Part:
Verified Supplier

Handle Lock:
Quality Products from Best Suppliers in China.
High-quality suppliers on the platform, committed to providing the best products, ensuring service quality and product quality.
Quick Details
Usage:

Household Door Locks

Bedroom

Channel Lock
Panel Size:

0.7mm Medium

0.9 Large Panel

Customizable
Handle Material:

Zinc Alloy

Aluminum

Customizable
Lock Body Material:

Stainless Steel

Customizable
Lock Body Size:

About 200g

About 330g

Customizable
Lock Cylinder Material:

Zinc Alloy

Aluminum

Copper

Customizable
Output:

80000 Pieces/Month
Export Port:

Shanghai/Ningbo/Qingdao
Payment:

L/C

T/T

Western Union

Paypal

Money Gram
Description
Welcome to our exceptional range of wholesale door handles, where style, functionality, and distinction converge. As a wholesaler, you understand the importance of offering products that leave a lasting impression. Our door handles have been meticulously crafted to embody sophistication and enhance the aesthetics of any space, making them the perfect choice for your discerning customers.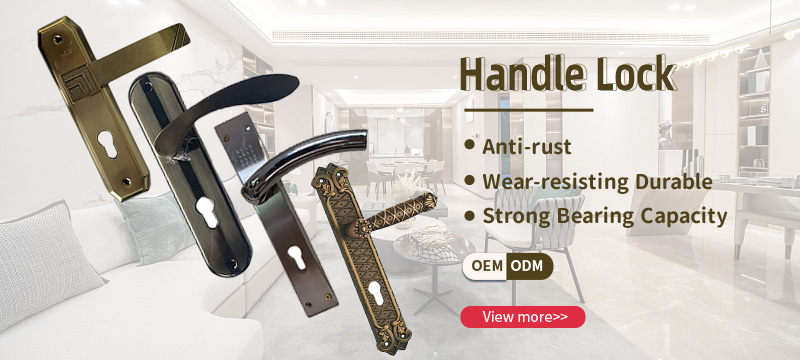 Unmatched Quality
When it comes to quality, we leave no room for compromise. Our door handles are expertly crafted using premium materials that undergo rigorous testing to ensure durability and longevity. From solid construction to flawless finishes, every detail is crafted to perfection, promising an enduring product that exceeds expectations. With our door handles, your customers can trust in the lasting quality of their investment.
Versatile Applications
Our door handles are suitable for a wide range of applications, including residential, commercial, and hospitality settings. From homes and offices to hotels and luxury establishments, our handles complement various architectural styles. Offer your customers the flexibility to transform any space into a refined and sophisticated environment with our versatile collection.
Our wholesale collection showcases an array of designs that cater to diverse tastes and interior styles. From sleek modern lines to intricate traditional motifs, our handles are a visual feast. With a variety of finishes, including polished chrome, brushed nickel, and antique brass, our handles elevate the aesthetics of any door. Inspire your customers with our handles' exceptional design and become their trusted source of distinctive door hardware.

Product Features
Functionality is the cornerstone of our door handles, ensuring they meet the highest standards of performance.
Each handle is designed to provide effortless operation, allowing users to open and close doors with ease.
The smooth and responsive experience offered by our handles enhances convenience and ease of use.
Whether it's a gentle touch or a firm grip, our handles respond seamlessly to user input.
Our handles create a seamless interface between users and their doors, facilitating a smooth interaction.
The impeccable style of our handles is complemented by their flawless functionality, offering a perfect balance between aesthetics and performance.
Customers can embrace the satisfaction of offering door handles that not only look great but also deliver exceptional functionality.
The design of our handles prioritizes user experience, ensuring that every touch and movement is effortless and comfortable.
Our handles are engineered to withstand frequent use without compromising on their smooth operation.
The combination of style and functionality in our handles makes them an ideal choice for both residential and commercial applications.
Customers can trust that our handles will not only enhance the appearance of their doors but also provide a reliable and enjoyable user experience.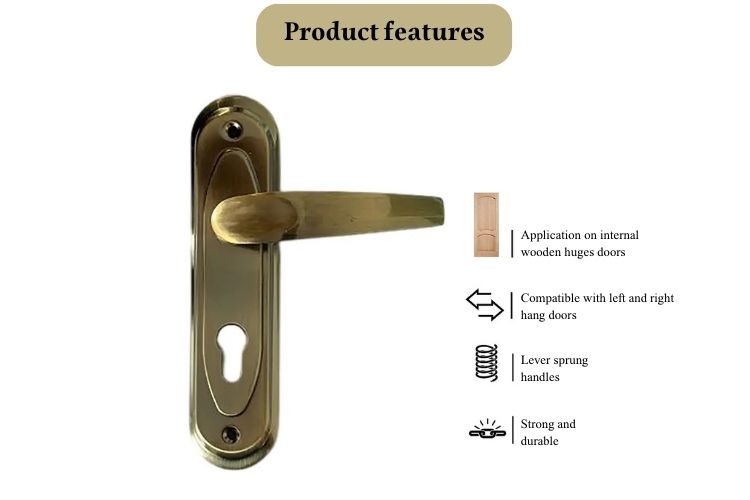 Unleash the Potential
Elevate your wholesale business by offering our exceptional door handles that effortlessly blend style and functionality. As our valued partner, you gain access to our premium selection, competitive pricing, and dedicated support. By delivering door handles that exceed expectations, you can foster long-term relationships with your customers and become their trusted source for distinctive hardware solutions.
Experience the fusion of style, functionality, and distinction with our wholesale door handles. Browse our collection today and unlock a world of possibilities for your customers. Elevate every space with our exceptional handles and leave a lasting impression of refined excellence.
Invest in Success
As a wholesaler, investing in distinction sets you apart from the competition. Our door handles have earned a reputation for their superior quality, timeless design, and attention to detail. By partnering with Bestsuppliers, you gain access to a collection that epitomizes elegance, empowering you to provide your customers with products that enhance their spaces and leave a lasting impression.
With our wholesale door handles, you have the power to unlock the potential of every space. These handles are not just functional; they are design elements that elevate interiors to new heights. Whether it's a modern minimalist concept or a classic traditional ambiance, our handles seamlessly integrate into any design vision, empowering your customers to create remarkable spaces.
Send Your Messages to Suppliers
Bestsuppliers will never sell your personal information without your permission.