High Grade Pearl Nickel 6 Inch 7 Inch 8 Inch Diagonal Pliers
US $5.61 - $7.665
/Piece |

1000

Pieces(Min. Order)
Type:
Material:
Size:
Handle Color:
Handle Material:
Size:
Verified Supplier

Pliers:
Quality Products from Best Suppliers in China.
High-quality suppliers on the platform, committed to providing the best products, ensuring service quality and product quality.
Quick Details
Transport Package:

Carton
Export Port:

Shangahai,Ningbo
Payment:

L/C

T/T

Western Union

Paypal

Money Gram
Cutting Pliers Description
Pliers are a hand tool used for clamping, fixing work or twisting, bending, and cutting wires. There are many types of pliers, and the common types are needle-nose pliers, snap ring pliers, cobra pliers, aviation scissors, etc. The nipper pliers body material is chrome vanadium steel, which is highly wear-resistant, durable, and cuts smoothly. The blade can be processed by high-temperature quenching, electropolishing, sandblasting, painting, etc. It is practical and beautiful, and the blade is tough and sharp, not easy to rust. Ergonomically designed, comfortable to hold, with PVC handle and TPR handle, the rubberized treatment process is not easy to slip and sweat, suitable for long-term work, simple and worry-free. Thickened pliers head design, strong shearing force. All parts are tightly connected, not easy to damage, no need to worry about violent use. Bestsuppliers provides tool pliers of various material types, you can contact us at any time to choose the style and quantity you need.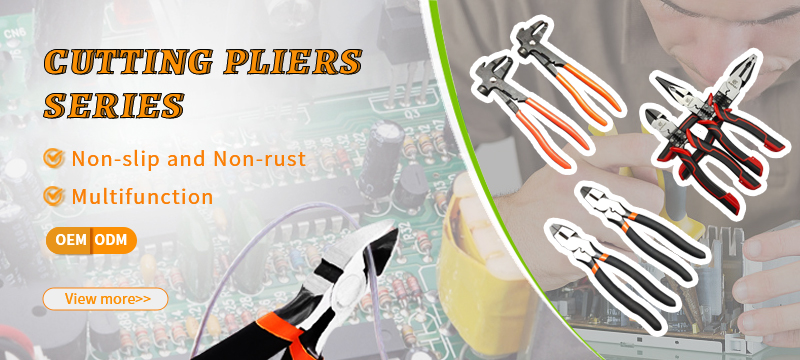 Cutting Pliers Application
The needle nose cutting pliers are essential hand tools for small space operation. which are used in different workers, they can be used by cabinetmakers, shopkeepers,. builders, electricians, construction workers and etc. THE pliers pinch together to cut wires , wood , nails, and anything you want to cut, the cutting pliers are extremely useful in fence building for cutting and twisting the wire , and also for agricultural use in the plant trimming.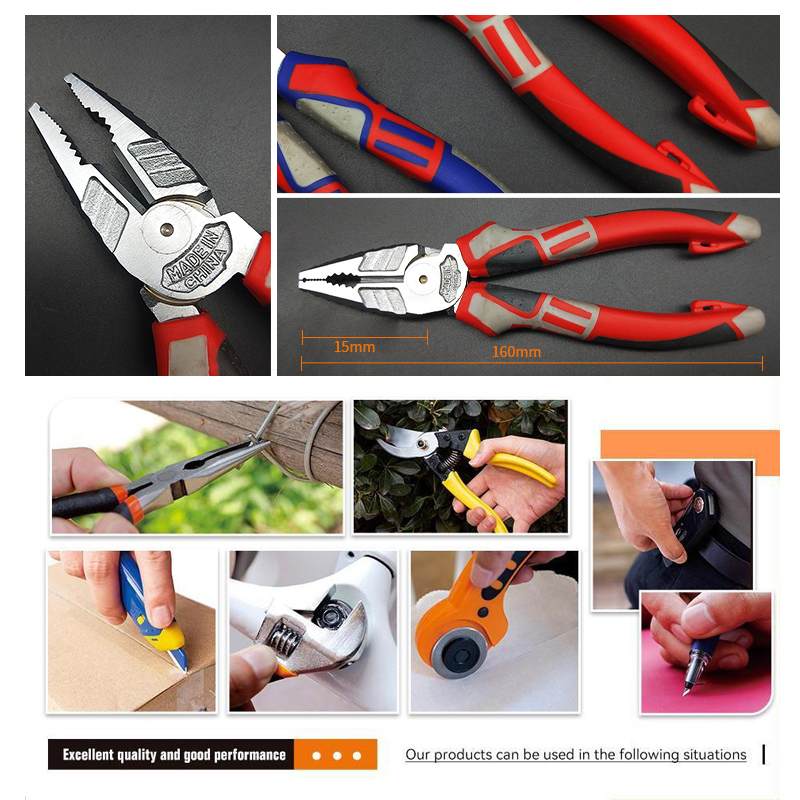 Cutting Pliers Production Process
The Pliers production process involve as below:
1.Forging
Forging is the first step and also most important process that decide the pliers final quality ,
2.Drilling
The metal will undergo machining work to form into the rough shape of final product. A small eye will be drilled to fix the pliers. The drilling process will directly affect the coordination of the whole wire cutter , so our cooperating manufacturers will make proper adjustment of individual machine in order to make the high quality products.
3.Rough Scraping
Producing roughly form a metal casting into the shape of a plier via machine.
4.Forming
Gradually form the appearance of pliers
5.Fine scraping
Scraping the surface of pliers to make it more refines
6.Assembly
The palstic handles are added over the top of metal lever
7.Crating blade
Crating a blade from the original metal casting head according to technical specifications
7.Precise drilling
Drill an eye desirable for rivet stamping
8.Riveting
Stamping rivets make cutter stable and durable
9.Grinding
Grinding the surface of the pliers with grinding wheels to remover burrs and creat a polished finish.
10.Quencing
By quencing the pliers, the pliers will be cooled rapid and reach the hardness and strength desired .
11.Blading sharpening
Blade sharpening is the process of sharpening the cutting edges of a blade by grinding or honing it. This process can decide the final cutting sharpness, which is very important for pliers .
12.Polishing
In this process, workers will polish products carefully .even though this process will not affect the product function , it can help create a good appearance for attracting customer to use it.therefor it's still very important for sale.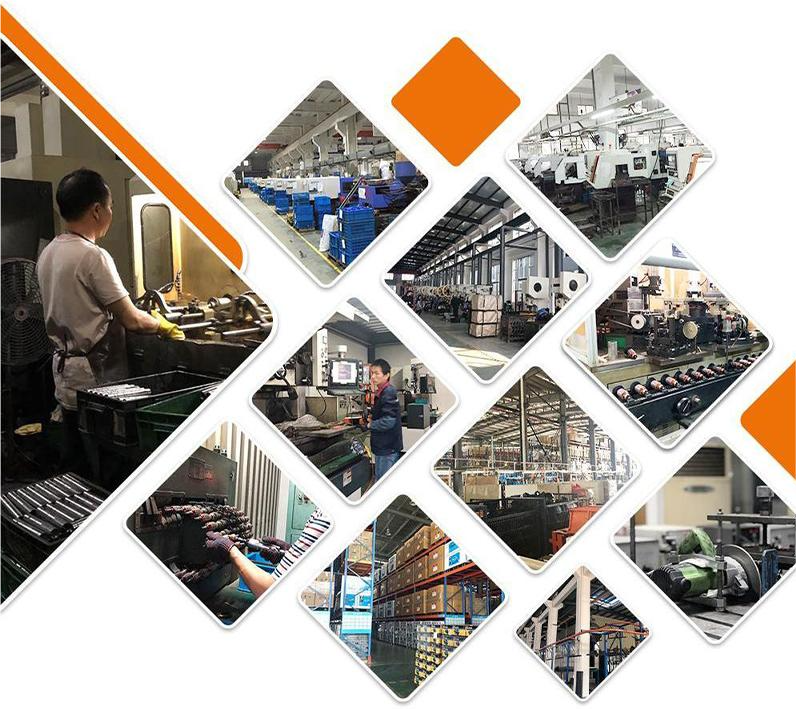 International Show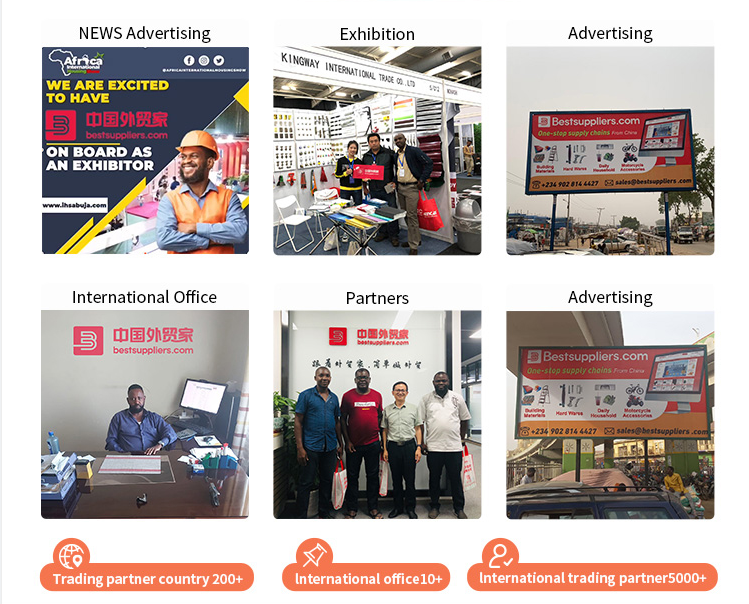 FAQ
Q1:Can you send free samples?
Yes, we provide free samples. You can test our products before buying in bulk, and make sure everything is as you imagined.
Q2: How about jewelry pliers price?
The pliers tool price depends on the cost of materials, labor, sea freight and other factors that may affect the unit cost. You can always consult us and get a favorable and reasonable quotation.
Q3: How can you guarantee the quality?
Our goods have international standard certification. We will confirm the product situation with you again in the production process. After the production, we will let our professional quality control group carry out quality detection and send the testing report to you. At the same time, we also support third-party testing organization to detect our goods.
Q4: How long is the delivery time for the klein pliers?
The lead time is associated with the complexity of your products. We may have some confirmation on the details before making a final decision. But once the lineman pliers sample is approved, it will take roughly 30 to 45 days for mass production. Please contact us to know how long your products may take.
Q5: How do we start our business?
Step 1, please tell us the style and quantity you need.
Step 2, we will make PI for you to confirm the order details.
Step 3, when we have confirmed everything, we can arrange the payment.
Step 4, finally we deliver the goods within the stipulated time.
Contact Us
The best wire pliers supplier in China.
We have provided you with a variety of wire pliers. Make purchasing easy.
Start a successful wire pliers business with us.
Please feel free to contact us if you need any further information.
Email: inquiry@bestsuppliers.com
Send Your Messages to Suppliers
Bestsuppliers will never sell your personal information without your permission.