Indoor Outdoor Bedroom Hammock Patio Swing Egg Chair With Stand
US $50.96 - $150.39
/Piece |

5

Pieces(Min. Order)
Material:
Rotary:
Customized:
Max Load Capactiy:
Condition:
Output:

500000 pieces / month
Contact us For product pricing, customization, or other inquiries:
Contact US
Verified Supplier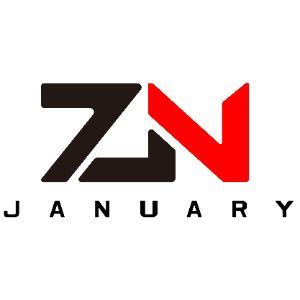 Hangzhou January Import & Export Co., Ltd.
High-quality suppliers on the platform, committed to providing the best products, ensuring service quality and product quality.
Quick Details
Payment:

L/C

T/T

D/P

Western Union

Paypal

Money Gram

Other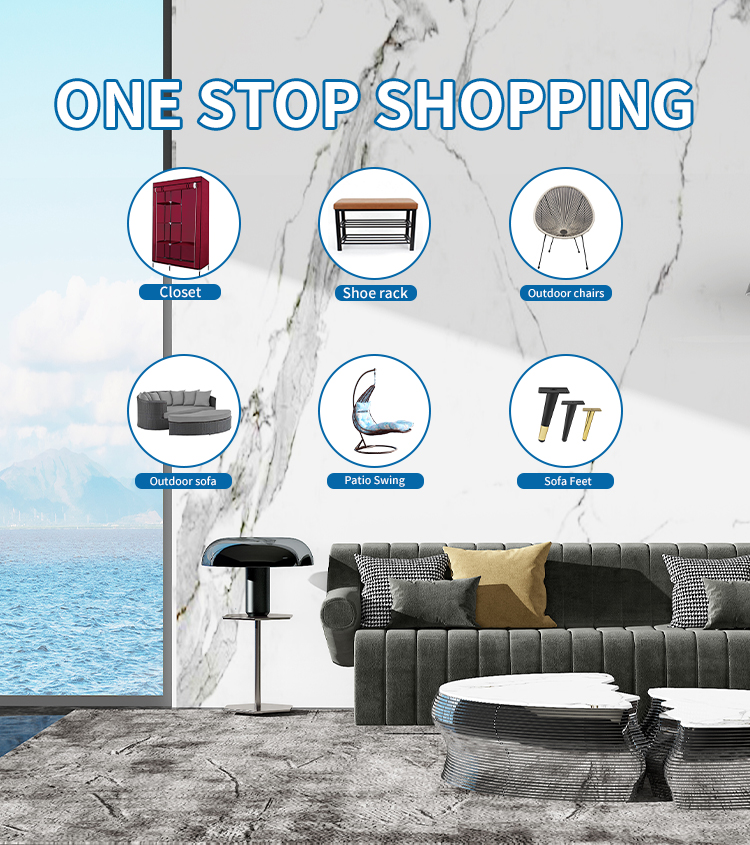 Swing Chair Detail

| | |
| --- | --- |
| Welding Solution | All Welded |
| Feature | PE Rattan |
| Basket Size | Dia85*102 Cm |
| Cushion | Dia90*110 Cm |
| Iron Tube for Basket | Dia19*0.8mm, Dia22*0.8mm |
| Weaving Style | Customized |
| Frame | Iron |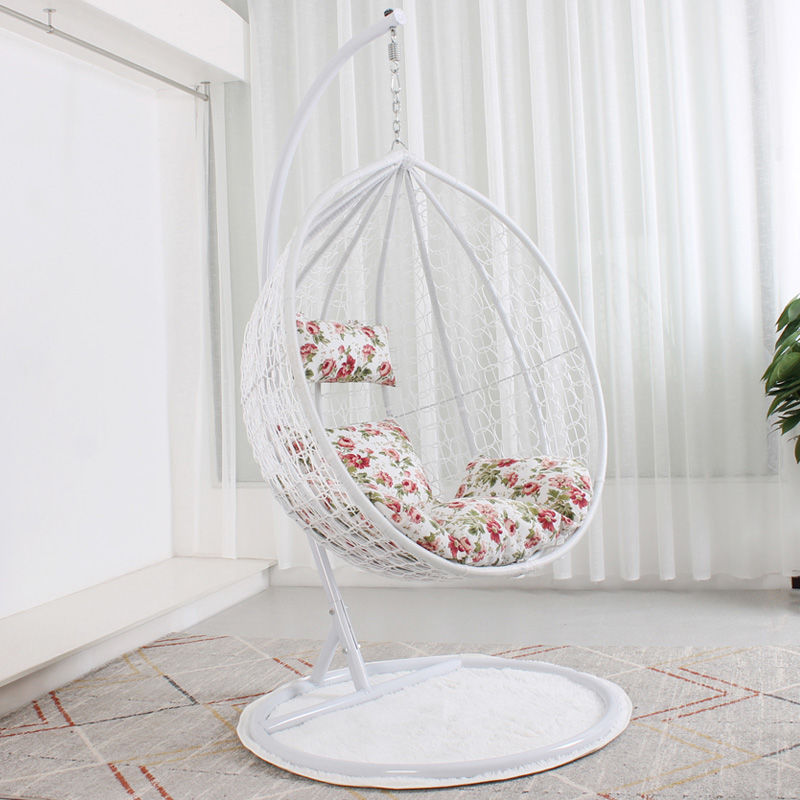 Aluminum alloy frame
The surface of the aluminum
alloy frame is sprayed into a bamboo joint,and the effect is not rusty, stable and strong
Polyethylene PE rattan
PE material has bright colors, dual-usein sunny and rainy days,strong and durable,good load-bearing capacity
Hand-woven
Hand-woven comfort,
While ensuring an effective mechanical structure, it also shows the beauty of simplicity.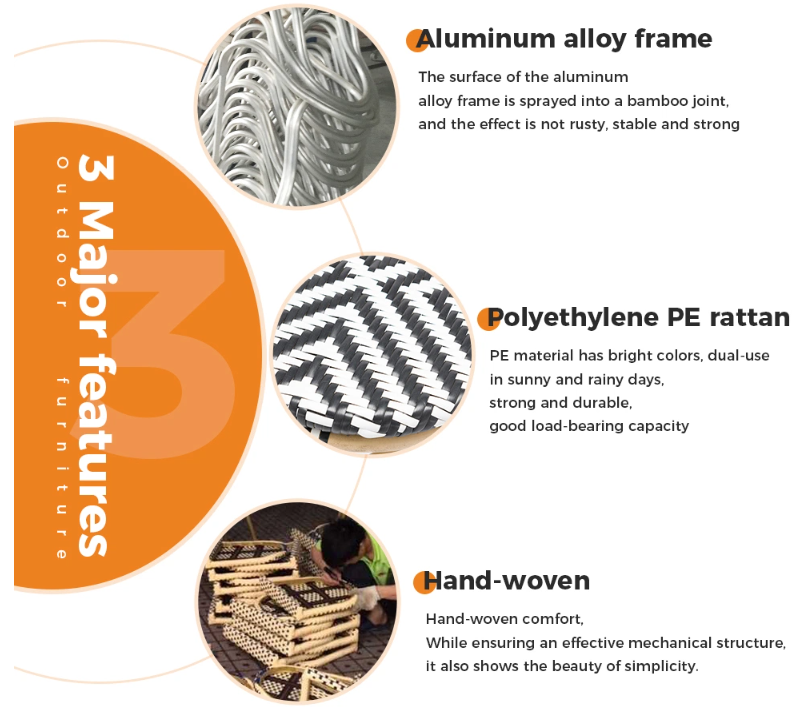 Crafted with Precision:
Our Swing Chair for Bedroom with Stand features an aluminum alloy frame that's designed for longevity. The surface of the aluminum frame is meticulously sprayed to resemble bamboo joints, not only enhancing its aesthetics but also providing a rust-resistant, stable, and robust structure. This ensures that your hammock chair with stand remains an attractive and reliable addition to your outdoor or indoor space.
All-Weather Resilience:
The use of Polyethylene PE rattan in the construction of our hanging swing chair for bedroom offers numerous advantages. PE material is known for its vibrant colors that won't fade over time, making it a delightful addition to your surroundings. Additionally, PE rattan is built to withstand both sunny and rainy days. Its exceptional strength and durability ensure that it maintains its structural integrity even in adverse weather conditions. Plus, it boasts an impressive load-bearing capacity, allowing you to relax with peace of mind.
Hand-Woven Comfort:
We understand the importance of comfort, and that's why our hanging chair for bedroom with stand is hand-woven to perfection. While ensuring an effective mechanical structure that guarantees safety and stability, the hand-woven design also adds a touch of elegance and simplicity to your space. It's a place where you can unwind, read a book, or simply enjoy the gentle sway with unparalleled comfort.
Whether you place it in your garden, patio, or bedroom, our hanging chair is designed to elevate your relaxation experience. With its rust-resistant aluminum alloy frame, weather-resistant PE rattan, and hand-woven comfort, you'll find that it's not just a piece of furniture but a beautiful and dependable companion for your moments of tranquility.
invest in our Swing Chair. Explore the outdoors or create a cozy corner indoors, and let the comfort and durability of our Swing Chair enhance your living space. It's where style meets strength, and relaxation meets elegance.
Swing Chairs Categories
Explore our wide range of ceiling chair for bedroom with or without stand, each designed to cater to your unique preferences. We take pride in offering a variety of styles, all backed by numerous certifications, and we're thrilled to announce that customization is also a possibility.
Classic Hammocks: Experience timeless comfort with our classic hammock swings. Crafted for relaxation, they are available in various materials and designs to suit your taste.
Swing Beds: Elevate your lounging experience with our swing beds. These spacious options provide the perfect spot to unwind and even take a nap.
Hanging Egg Chairs: Add a touch of modern elegance to your space with our hanging egg chairs. Their unique design and cozy seating make them a standout choice.
Canopy Swings: Enjoy the shade and comfort of our canopy swings. Perfect for sunny days, these swings come with protective canopies for added convenience.
Kids' Swing Chairs: Treat your little ones to the joy of swinging with our kids' swing chairs. They are designed with safety and fun in mind.
Certificates and Customization:
We prioritize quality and safety, and our swing chairs are no exception. Our products come with a range of certifications, assuring you of their durability and safety standards. Whether it's quality, environmental, or safety certifications, we have you covered.
But we don't stop there; we also offer customization options. Tailor your swing chair to fit your unique style and needs. From choosing materials and colors to adjusting sizes and features, we are here to bring your vision to life.
We believe in providing an extensive selection of room hammock for bedrooms while maintaining the highest quality standards. Elevate your outdoor or indoor space with our versatile swing chairs, each designed to offer a cozy and stylish retreat. Choose comfort, style, and customization - choose us!
Production process
Our swing chairs undergo a meticulous 9-step manufacturing process, ensuring top-notch quality at every stage. From "Cutting" to "QC for the finished chair," we maintain strict control over each step in our factory production.
Cutting: We start by precision cutting the materials to exact specifications, laying the foundation for a well-crafted swing chair.
Bending: Skilled artisans carefully bend the materials, shaping them into the desired forms that provide both aesthetics and functionality.
Modeling: The chair's framework takes shape as our craftsmen expertly assemble and model the components, ensuring structural integrity.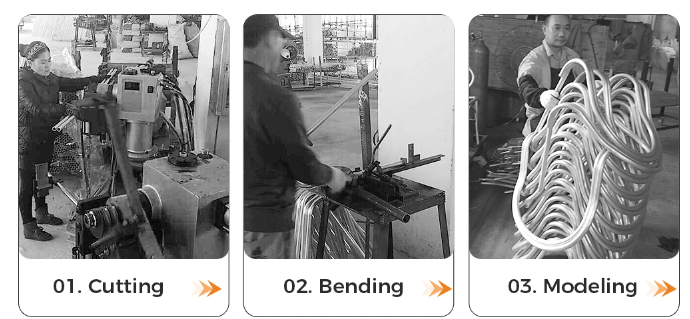 Welding: Our welding process is done with precision and care, guaranteeing the durability and stability of the chair's frame.
QC for the Frame Structure: At this stage, our rigorous quality control team thoroughly inspects the frame, ensuring it meets our stringent standards for safety and quality.
Washing Procedure: We clean and prepare the chair's components meticulously, removing impurities and contaminants.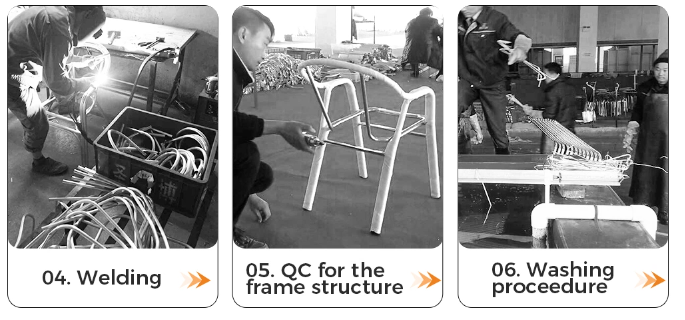 Powder Coated: A layer of protective powder coating is applied, enhancing the chair's resistance to environmental factors and extending its lifespan.
Weaving: Skilled hands expertly weave the rattan or fabric, creating the comfortable and aesthetically pleasing seating.
QC for Finished Chair: The final product undergoes another round of stringent quality control checks, guaranteeing that what reaches you is nothing short of perfection.
Throughout this meticulous process, we maintain a steadfast commitment to delivering products that not only meet but exceed our customers' expectations. Our dedication to quality assurance and attention to detail ensure that you receive swing chairs of the highest craftsmanship and satisfaction. Choose our hanging hammock chairs, and experience the art of quality in every detail.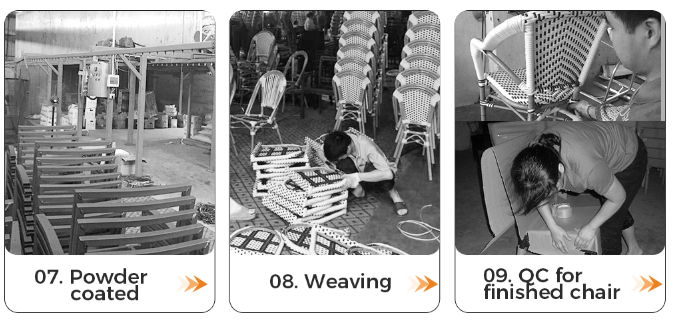 Swing chairs Certified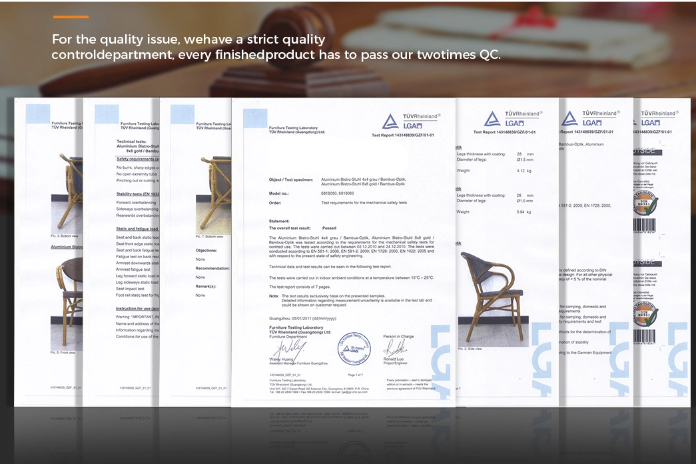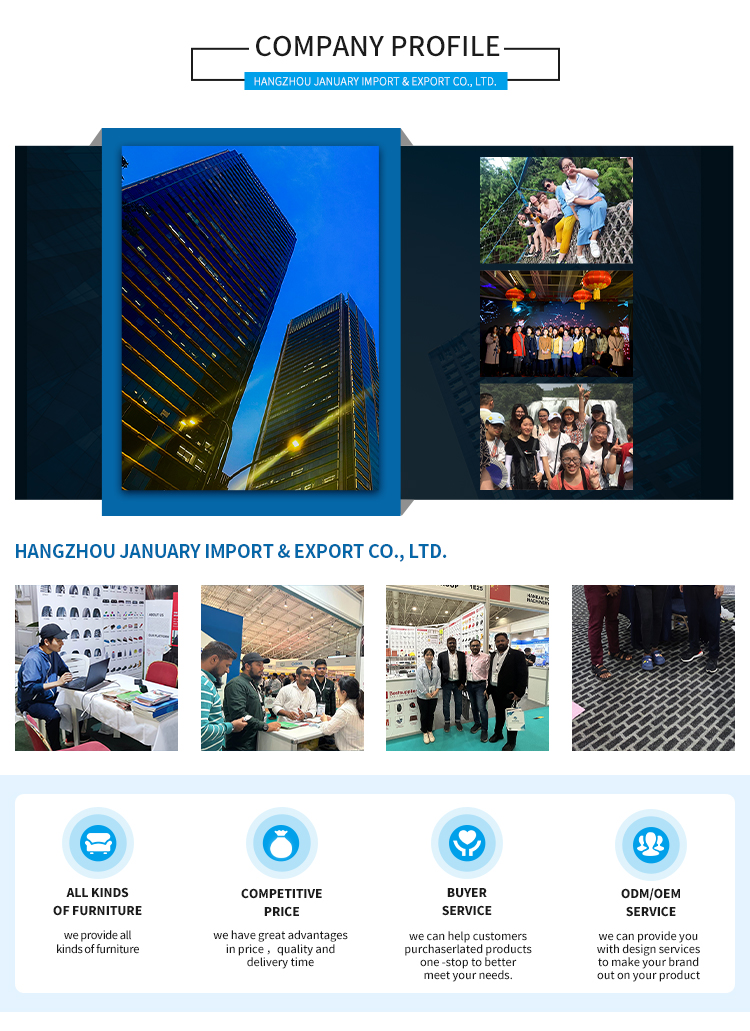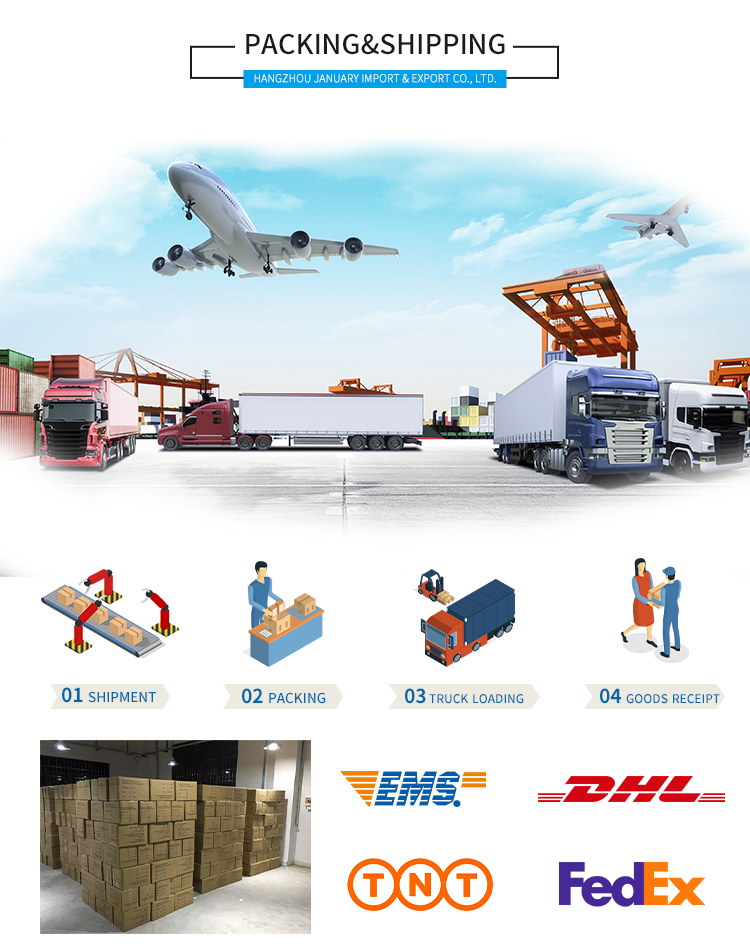 FAQ

Q1:Can you send free samples?
Yes, we provide free samples. You can test our products before buying in bulk, and make sure everything is as you imagined.
Q2:How about shoe rack with seating cushion prices?
The shoe rack with seating cushion price depends on the cost of materials, labor, sea freight and other factors that may affect the unit cost. You can always consult us and get a favorable and reasonable quotation.
Q3:How can you guarantee the quality?
Our goods have international standard certification. We will confirm the product situation with you again in the production process. After the production, we will let our professional quality control group carry out quality detection and send the testing report to you. At the same time, we also support third-party testing organization to detect our goods.
Q4:How long is the delivery time for the shoe rack with seating cushion?
The lead time is associated with the complexity of your products. We may have some confirmation on the details before making a final decision. But once the shoe rack with seating cushion sample is approved, it will take roughly 30 to 45 days for mass production. Please contact us to know how long your products may take.
Q5:How do we start our business?
Step 1, please tell us the style and quantity you need.
Step 2, we will make PI for you to confirm the order details.
Step 3, when we have confirmed everything, we can arrange the payment.
Step 4, finally we deliver the goods within the stipulated time.
Send Your Messages to Suppliers
Bestsuppliers will never sell your personal information without your permission.