Professional Grade Shovel Tool | Reliable Construction and Farming Equipment
US $0.66 - $2.88
/Piece |

1000

Pieces(Min. Order)
Head Material:

Carbon Steel

Stainless Steel

Aluminium Alloy
Specification:
Application:

Garden Shovel

Snow Shovel

Farming Shovel

其他
Handle Material:

Wood

Steel

Plastic

Fiberglass
Shape:
Function:
Verified Supplier

Shovel & Spade:
Quality Products from Best Suppliers in China.
High-quality suppliers on the platform, committed to providing the best products, ensuring service quality and product quality.
Quick Details
Color:

Dark Green

Black

Silvery White
Transport Package:

Carton
Export Port:

Shanghai,Ningbo,Qingdao and so on
Payment:

L/C

T/T

D/P

Western Union

Paypal

Money Gram

Other
Shovel Description
Introducing our high-quality steel spade shovel, a versatile and reliable tool designed for wholesale buyers in the construction and farming industries. This shovel tool is an essential addition to any gardener's toolkit, delivering exceptional performance and durability.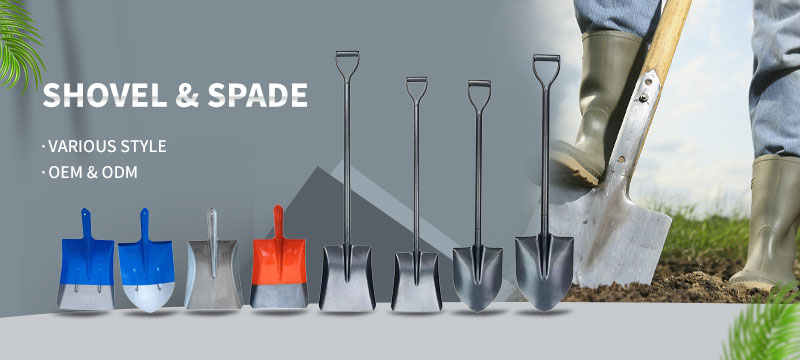 Application and Features
Our steel spade shovel is the perfect companion for a wide range of tasks in construction and farming. From digging trenches to transplanting plants, this garden shovel excels in various applications. Its robust steel construction ensures long-lasting durability, making it suitable for heavy-duty use in demanding environments.
Crafted with precision, the spade shovel features a sharp blade that effortlessly cuts through different soil types. Its ergonomic design provides a comfortable grip, enabling precise control and reducing fatigue during extended use. With reinforced edges, this shovel farm tool delivers exceptional strength and prevents wear and tear, ensuring reliable performance.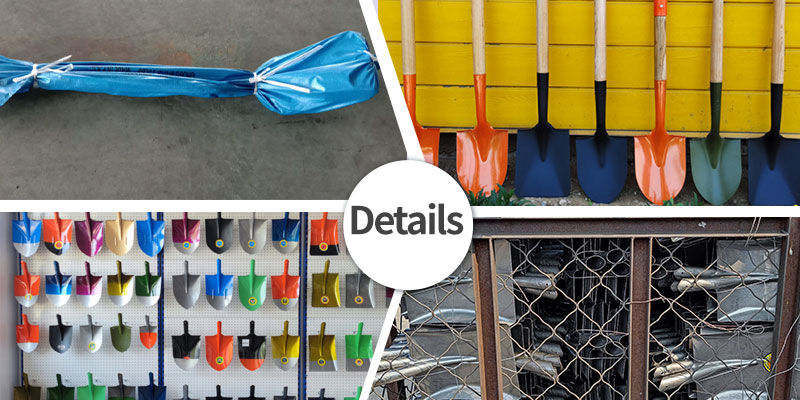 Manufacturing Process
The manufacturing process of our steel spade shovel follows stringent quality standards. Premium-grade steel, known for its strength and durability, is carefully selected for its construction. Skilled craftsmen shape and assemble the steel components with precision, resulting in a reliable and efficient tool.
We prioritize quality control at every step of the manufacturing process to guarantee that each shovel farm tool meets the highest standards of excellence. From sourcing the materials to final assembly, we strive to deliver a top-quality product that satisfies the needs of professionals and gardening enthusiasts.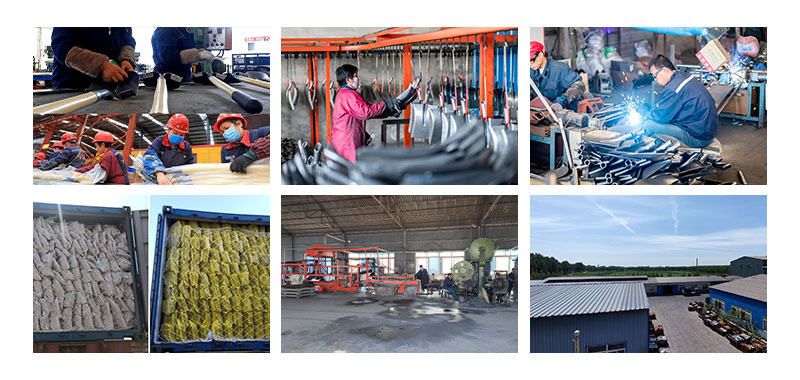 Function of Shovel
The function of this gardening tool extends beyond conventional digging. It serves as a versatile garden shovel, suitable for various applications such as preparing soil beds, removing debris, and leveling surfaces. Whether used in the garden or on the farm, this shovel simplifies tasks and enhances productivity. Its rugged construction and ergonomic design make it an invaluable farming tool.
Invest in top-quality gardening hand tools for your wholesale needs. Our steel spade shovel combines durability, functionality, and reliability, catering to the requirements of the construction and farming industries. Elevate your customers' gardening experience by offering this essential tool. Place your order today and provide them with the best shovel farm tool available.
Send Your Messages to Suppliers
Bestsuppliers will never sell your personal information without your permission.