Premium Shovel Farm Tool | Robust Steel Spade for Construction Farming and Gardening
US $1.6 - $2.88
/Piece |

100

Pieces(Min. Order)
Head Material:
Specification:
Application:

Garden Shovel

Snow Shovel

Farming Shovel
Handle Material:

Wood

Steel

Plastic

Fiberglass
Shape:
Function:

Single Function

Multifunctional
Verified Supplier

Shovel & Spade:
Quality Products from Best Suppliers in China.
High-quality suppliers on the platform, committed to providing the best products, ensuring service quality and product quality.
Quick Details
Color:

Dark Green

Black

Silvery White
Transport Package:

Carton
Export Port:

Shanghai,Ningbo,Qingdao and so on
Payment:

L/C

T/T

D/P

Western Union

Paypal

Money Gram

Other
Shovel Description
Introducing our high-quality steel spade shovel with a sturdy wood handle, a versatile and durable tool designed for wholesale buyers in the construction and farming industries. This multipurpose shovel tool is an essential addition to any gardener's arsenal.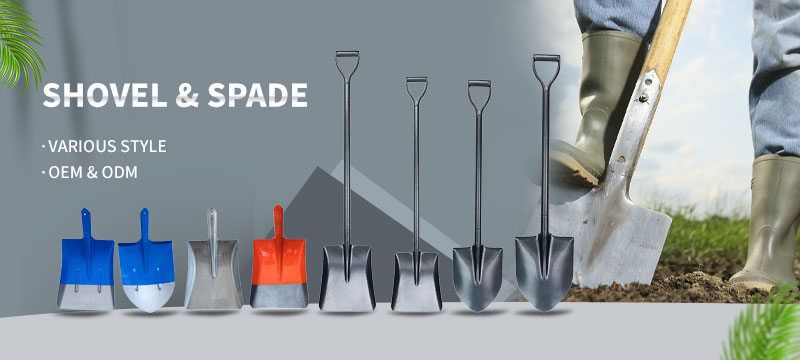 Application and Features
Our steel spade shovel excels in a wide range of applications, making it the ideal choice for construction and farming needs. It effortlessly tackles digging tasks, planting activities, and various landscaping projects with precision and efficiency. The carefully crafted wood handle offers a comfortable grip, ensuring optimal control and reducing fatigue during prolonged use.
The durable steel construction of the spade shovel guarantees exceptional strength and longevity, enabling it to withstand demanding tasks and heavy-duty conditions. The sharp blade and reinforced edges make it perfect for both soft and compacted soils, allowing for efficient and effortless garden work.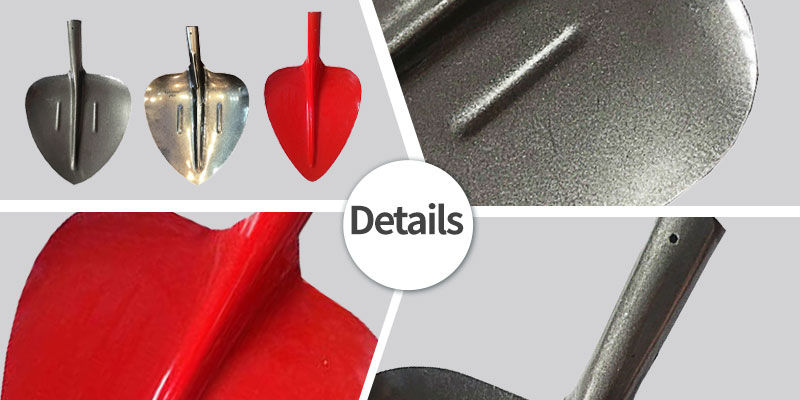 Manufacturing Process
To ensure superior quality, our steel spade shovel undergoes a meticulous manufacturing process. Premium-grade steel, known for its durability and corrosion resistance, is carefully selected for forging and shaping. Skilled craftsmen expertly mold and assemble the steel components to create a robust and reliable shovel farm tool.
To enhance the shovel head's structural integrity, it undergoes additional reinforcement. Advanced welding techniques are employed to create a solid and seamless connection between the blade and handle, ensuring long-lasting durability and reliability in challenging work environments.
A protective coating is applied to the shovel head to enhance its resistance to corrosion, rust, and wear. This coating acts as a shield, preserving the shovel head's integrity and prolonging its lifespan, ensuring it remains in peak condition even in harsh conditions.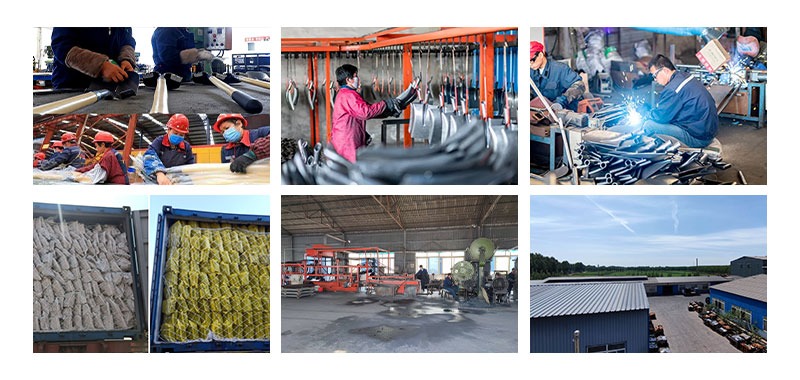 Function of Shovel
The function of this gardening hand tool extends beyond simple digging. Its versatility makes it a valuable asset in the garden and on the farm. From preparing soil beds to transplanting, the spade shovel simplifies tasks and saves time. It is a must-have farming tool for professionals and gardening enthusiasts alike.
Invest in the highest-quality gardening hand tools for your wholesale needs. Our steel spade shovel with a wood handle combines functionality, durability, and reliability to meet the demands of the construction and farming industries. Elevate your customers' gardening experience with this essential tool by placing your order today.
Send Your Messages to Suppliers
Bestsuppliers will never sell your personal information without your permission.