Robust Steel Spade Shovel | Perfect for Construction Farming and Gardening
US $0.67 - $2.88
/Piece |

1000

Pieces(Min. Order)
Head Material:
Specification:
Application:

Garden Shovel

Snow Shovel

Farming Shovel
Handle Material:

Wood

Steel

Plastic

Fiberglass
Shape:
Function:

Single Function

Multifunctional
Verified Supplier

Shovel & Spade:
Quality Products from Best Suppliers in China.
High-quality suppliers on the platform, committed to providing the best products, ensuring service quality and product quality.
Quick Details
Color:

Dark Green

Black

Silvery White
Transport Package:

Carton
Export Port:

Shanghai,Ningbo,Qingdao and so on
Payment:

L/C

T/T

D/P

Western Union

Paypal

Money Gram

Other
Shovel Description
Steel metallic Shovel is constructed such that each one varieties of gardening works referring to the cutting, digging, and scooping of soil become a child's play. The design will make sure which you are always at ease. A tremendous quantity of research went into growing the shovel so that it fits your requirements well.
This high-quality shovel is designed to make your outdoor work easier and more enjoyable. With its sturdy construction you'll be able to tackle any task with ease, from digging holes for new plants to removing stubborn weeds and rocks.
Plus, our shovel features a durable blade that is sharp and strong, allowing you to effortlessly cut through soil and other materials. And with its lightweight design, you won't have to worry about getting tired or sore while working in your garden or yard.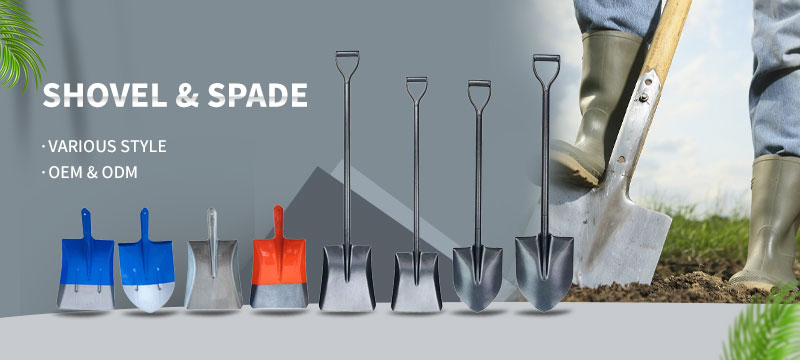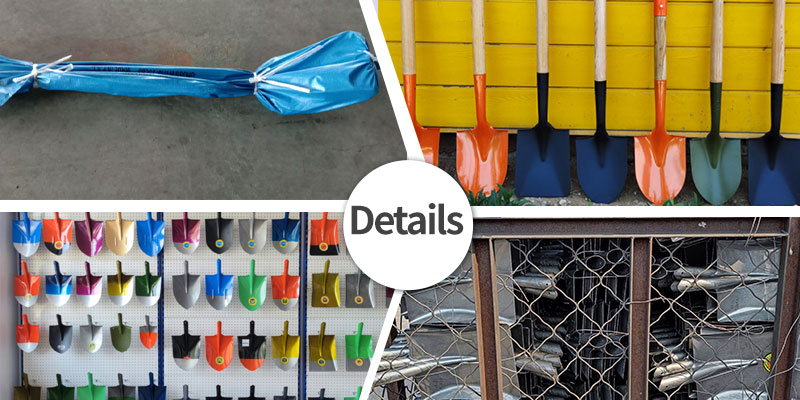 Build and creation
The round Shovel is hardened using warmth and strain treatment techniques that makes it greater durable. The long lasting creation of the take care of makes it final longer than timber handles, being each strong and lightweight.
The steel metal Shovel has been built with a purpose in thoughts that is to exceed the purchaser's expectancies and outperform the competition. We ensure that our product goes thru rigorous quality and testing standards. whilst the product reaches you, it is equipped to dig into the paintings directly and showcase its excellence.
All you want to do, to revel in problem-free paintings progress is to get the Steel metal Shovel and use it. So why wait anymore? Get the metallic metallic Shovel now and make your customer put it right to work!!!
blessings and makes use of shovel
The round Shovel can

fit

to any

handle

Grip.

The all-

steel

round

shovel with a heavy-

duty

Blade

and really

durable

and

robust.

Steel

metallic

Shovel is

perfect

for digging into

difficult

soil.

Steel

metallic

Shovel

is good

for dry

areas

with compact grounds.

The sharpened blade makes the

spherical

shovel

easy

to penetrate into soil.

The

round

Shovel

may be

utilized in

different uses like contraction

and gardening works

relating to

the

cutting

, digging, and scooping of soil. I

t's a multipurpose shovel. Clean to apply and easy to smooth, due to the fact it is water resistance which may not get corrosion of metal
Send Your Messages to Suppliers
Bestsuppliers will never sell your personal information without your permission.