Must-See When Choosing Curling Irons: Create Beautiful Hair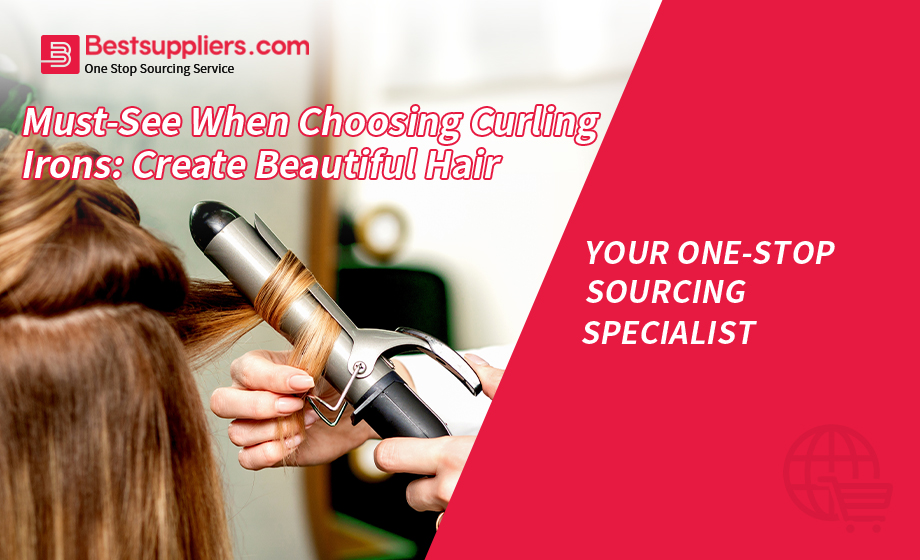 Introduction:What Is an Electric Curling Iron?
A hair iron, also known as a curling iron or a splint, is a tool used to style hair. It usually consists of two heated plates that grip the hair and apply heat and pressure, which changes the shape of the hair. Hair splints can be used on different types and lengths of hair to create straight, curly, wavy and many other hairstyles. Its heating plate can be made of materials such as ceramics, metal or tourmaline, and changes the shape of hair by heating. When using a hair splint, you need to divide your hair into small sections, then clamp them between the heating plates, hold them for a while and release them, so as to form the desired curl effect.
Material Type of Electric Curling Iron:
Ceramic plate:
Ceramic plate is one of the most common hair splint heating plate materials. It distributes heat evenly, so that the hair receives heat evenly, reducing the risk of heat damage. Ceramic plates can also help keep hair moist, reduce static electricity, and make hair smoother and softer.
| | |
| --- | --- |
| Pros | Cons |
| Distributes heat evenly | Heavier than most hair-curling tools |
| Less damaging compared to other curling irons | Tends to be costlier |
| Ideal for fine and damaged hair | Slower when it comes to heating up |
Electric Slate:
Tourmaline is a gemstone often used as a heating plate for hair splints. It is similar to ceramic plates in that it can provide a uniform heating effect and reduce thermal damage. However, the electric slate also has the characteristics of negative ion release. Negative ions can neutralize the static electricity in the hair, reduce hair fluff and frizz, and make the hair smoother and brighter.
Titanium plate:
Titanium plate is a lightweight and durable material that is often used in high-end hair splints. The titanium plate is heated quickly and can reach the required temperature in a short time, so it is suitable for rapid modeling. It also provides a uniform heating effect and has a high wear resistance. However, titanium plates have a higher heating temperature and need to be used carefully to avoid excessive heat damage to the hair.
| | |
| --- | --- |
| Pros | Cons |
| Lightweight | At risk for cold spots |
| Durable material | Heats up too fast and with higher temperature |
| Faster heat-up period | May cause heat damage |
| Emits negative ions | |
| Ideal for thick/coarse hair | |
Electric Curling Iron Style:
3 in 1 Curling Wand Set Interchangeable Styler:
Price: $5-7.
Feature: Interchangeable 3 barrel curling wand.
Temperature: hair curling wand set up to 230℃.
Heating Plate: Ceramic Coating.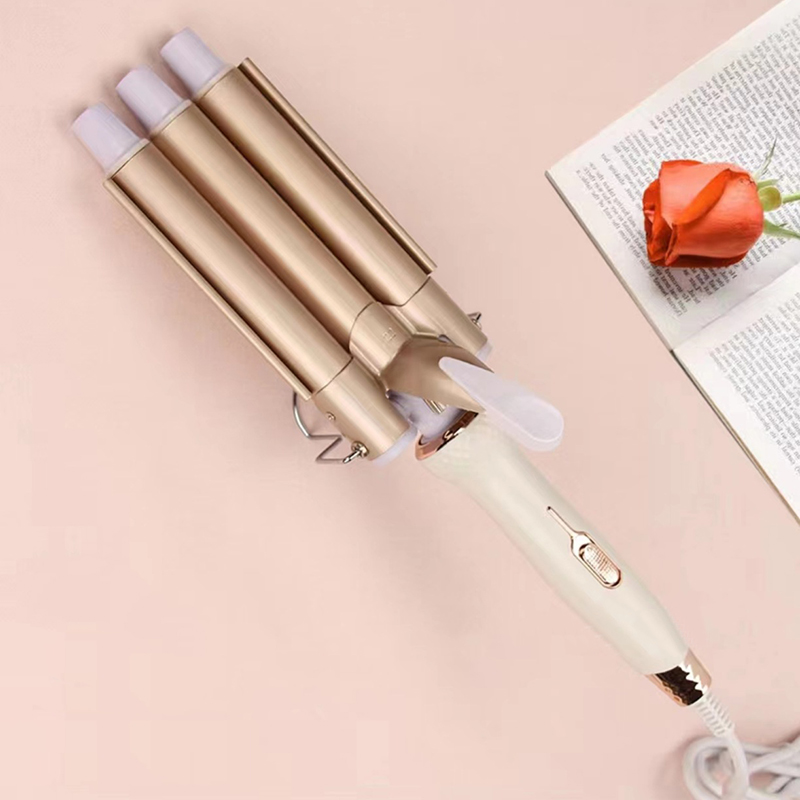 | | |
| --- | --- |
| PROS | CONS |
| Comes with curling iron, wand and waver attachments for versatile styling | Heat element rests very closely to the counter |
| Wide temperature range for all hair types and textures | |
| Smooth, snag-free operation | |
Uses this interchangeable dry bar curling iron to shape her natural waves and curls. The iron has three different attachments that you can choose between depending on how you want to style your hair, including a waver for beachy waves, a barrel for defined waves, and barrel for curls.
Dual-Purpose Curling Stick Hair Root Perm:
Price: $5-7.
Feature: curling hair, straighten hair
Temperature: hair curling wand set up to 200℃.
Heating Plate: Ceramic Coating.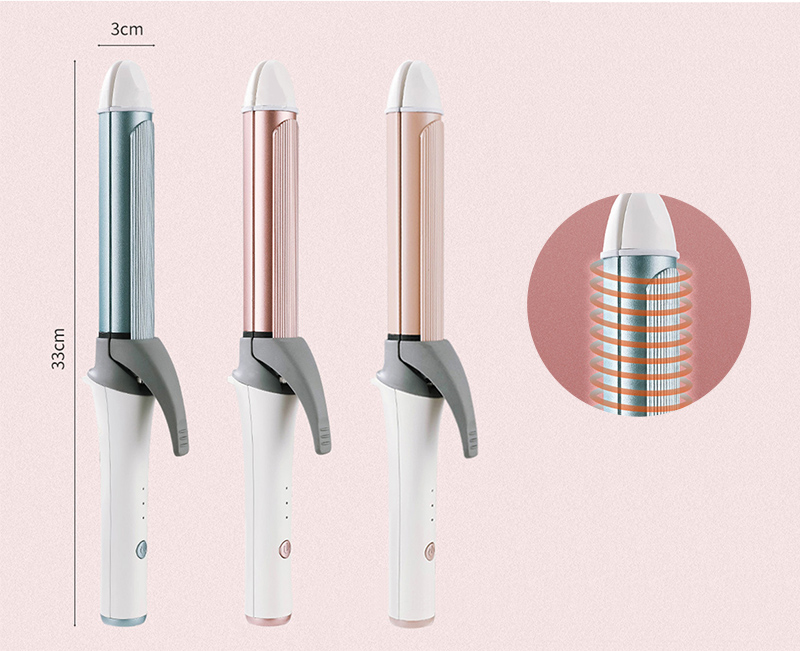 | | |
| --- | --- |
| PROS | CONS |
| Extended barrel is great for longer hair | Barrel may be too long for short hair |
| Creates lasting curls | |
What are the Benefits of a Curling Iron?
The clamp on a Curling iron is an important safety feature to prevent you from burning your fingers. Some stylers will also have an 'auto-shutoff' mode which means the tool will turn itself off after 30 minutes.
What Hairstyles Can Electric Curling Irons Be Used For?
Straight hair: The most obvious use of electric splints is to straighten hair. By running the splints down the hair shaft, you can achieve smooth, sleek, and straight hair.
Waves and curls: Electric splints can also be used to create waves and curls. Depending on the technique used, you can achieve loose beach waves, tight curls, or anything in between. For waves, you can clamp the splints around sections of hair and twist them as you glide down. For curls, you can wrap sections of hair around the splints and hold for a few seconds before releasing.
Bangs: If you have bangs, electric splints can help you style them. Whether you want straight-across bangs or side-swept bangs, you can use the splints to smooth and shape them to your desired look.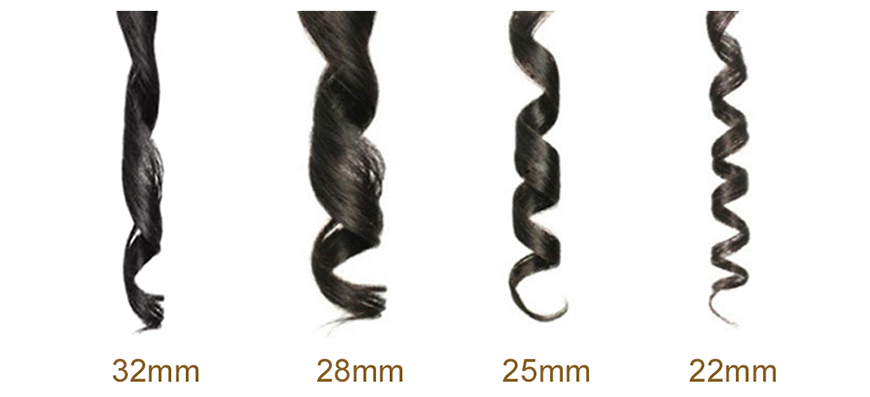 How to Maintain the Electric Curling Iron?
Clean the barrel: Over time, product buildup and residue can accumulate on the barrel of the curling iron. To clean it, make sure the iron is unplugged and completely cool. Use a damp cloth or cotton pad to wipe the barrel clean. Avoid using harsh chemicals or abrasive materials that could damage the surface.
Store properly: After each use, allow the curling iron to cool down completely before storing it. Avoid wrapping the cord tightly around the iron, as this can cause damage to the cord or affect its flexibility. Instead, loosely coil the cord and secure it with a Velcro strap or twist tie. Store the curling iron in a cool, dry place to prevent any damage.
Conclusion:
Welcome to bestsuppliers.com, there are many styles of electric splints on our website, if you are interested in our products, please leave a message in the comment area below, or contact us directly to get a free quote. Factory price direct sale, low price.