High-Quality Socket Head Cap Screws for B2B Fastening
Material:

Stainless Steel

Carbon Steel

Titanium/Titanium Alloy

High Strength Steel
Shank Type:
Head Style:
Standard:
Surface Treatment:
Type:
Verified Supplier

Screw:
Quality Products from Best Suppliers in China.
High-quality suppliers on the platform, committed to providing the best products, ensuring service quality and product quality.
Quick Details
Export Port:

Shanghai/Ningbo/Qingdao
Payment:

L/C

T/T

D/P

Western Union

Paypal

Money Gram

Other
Socket Cap Screw Description
Introducing our top-of-the-line Socket Head Cap Screws, the perfect solution for your industrial fastening needs. Crafted with precision and engineered for durability, our cap screws are designed to deliver exceptional performance in a wide range of applications.
At Bestsuppliers, we understand the importance of reliable and efficient fastening in various industries. That's why we offer a comprehensive selection of Socket Head Cap Screws that meet the highest standards of quality and precision.
Our cap screws are made from high-quality materials, ensuring superior strength and longevity. With their unique socket head design, these screws provide a secure and reliable connection, perfect for applications that require a strong and precise fastening solution.
Whether you're in automotive manufacturing, machinery assembly, or construction, our Socket Head Cap Screws are the ideal choice. Their versatility allows them to excel in different environments and meet the diverse needs of B2B businesses.
Key features and benefits of our Socket Head Cap Screws include:
Precision Fastening: The socket head design enables easy access and ensures a tight and accurate fit, enhancing the integrity of your assembly.
Durable Construction: Our cap screws are manufactured with robust materials, providing excellent resistance to wear, corrosion, and extreme temperatures.
Reliable Performance: With their superior strength and stability, our cap screws offer long-lasting performance, reducing the need for frequent replacements and maintenance.
Versatile Applications: From industrial machinery to aerospace components, our Socket Head Cap Screws are suitable for a wide range of applications, offering flexibility and adaptability.
Industry-Compliant: Our cap screws meet the highest industry standards, ensuring compliance and compatibility with various specifications and regulations.

Partner with us to elevate your industrial operations with our top-quality Socket Head Cap Screws. Contact us today to discuss your specific requirements and explore our comprehensive range of fastening solutions. Trust in our expertise to provide you with the precision, durability, and reliability your B2B business deserves.



OEM & ODM
Bestsuppliers offers OEM and ODM service, with more 20 years of successful sourcing experience over the whole china we have already obtained a lot of suppliers resources in the sector of screw nails. All of our collaborative manufacturing partners are top selected factories with professional nails manufacturing experiences. If you have any special customization needs for nail products,please reach us by submitting the inquiry forms. We are here ready 24 hours to make your idea a value added product.
Production Process
1.Cold heading
1wire is fed from a wire coil through a drawing machine, then the straightened wire flows directly into a cutting machine that will be cut automatically into pieces at a designated length and die will cut the head of screw blank into a predefined shape. The heading machine will utilize an open or closed die to give one punch or two punches to create the screw head. The closed die can create a more accurate screw blank. The heading machine can produce 200 to 500 screw blanks per minute.
2.Thread rolling
Once the wire was colded headed.the screw blanks will be automatically transferred to the thread-cutting dies from a vibrating hopper. The hopper then guide the screw blank down to the dies. But be sure they are in the correct feed position.
The it come to the cutting process, the headed screw blanks are normally cut by two reciprocating die , one die is stationary, the other one moves in a reciprocating way sothat the screw bland is automatically rolled between two dies. Besides the centerless cylindrical die can also be used the screw blank then is rolled between three round dies in order to create finished thread. The last way of thread rolling technique is to sue the planetary rotary die . in this way the screw blank is held stationary in the process that the die cutting machines roll around the blank.
3.Surface polishing
Once the screw blank rolled and thread is created , then it come to the surface treatment . the threaded screw nail will be fed to the polishing machine , where the thread screw nail will be polished to have a nice looking on the surface.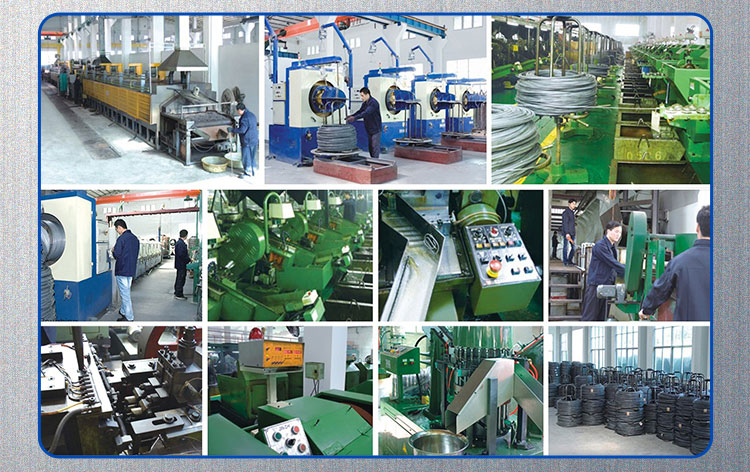 Hexagon Socket Head Cap Screws Application
1.Timber flooring
2.Plumbing
3.Tiling
4.Vinyl siding
5.Truss building
6.Subflooring
7.Subflooring
8.Aluminum floor metal
9.Sheet metal cornices, gutters, flashing
10.Flat or corrugated metal roofing
11.Pallets&craft assembly
International Show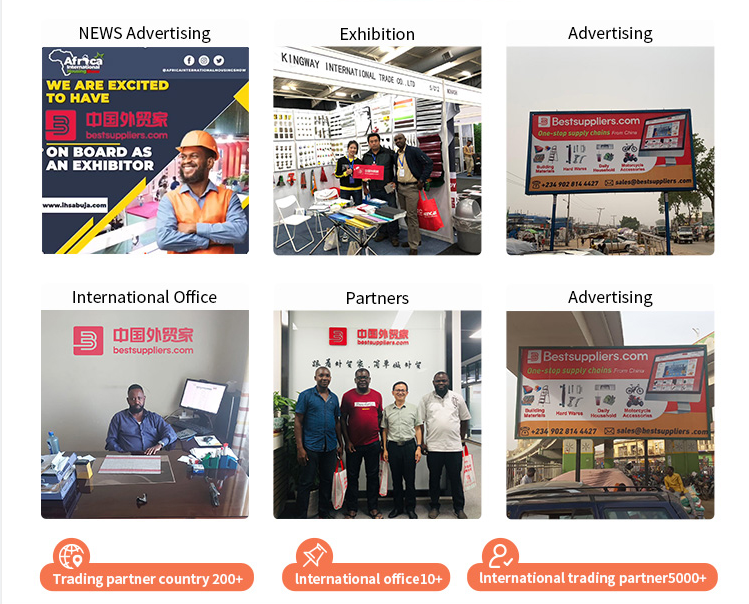 FAQ
Q1:Can you send free samples?
Yes, we provide free samples. You can test our products before buying in bulk, and make sure everything is as you imagined.
Q2: How about metal nails price?
The nail price depends on the cost of materials, labor, sea freight and other factors that may affect the unit cost. You can always consult us and get a favorable and reasonable quotation.
Q3: How can you guarantee the quality?
Our goods have international standard certification. We will confirm the product situation with you again in the production process. After the production, we will let our professional quality control group carry out quality detection and send the testing report to you. At the same time, we also support third-party testing organization to detect our goods.
Q4: How long is the delivery time for the metal nails?
The lead time is associated with the complexity of your products. We may have some confirmation on the details before making a final decision. But once the metal nail sample is approved, it will take roughly 30 to 45 days for mass production. Please contact us to know how long your products may take.
Q5: How do we start our business?
Step 1, please tell us the style and quantity you need.
Step 2, we will make PI for you to confirm the order details.
Step 3, when we have confirmed everything, we can arrange the payment.
Step 4, finally we deliver the goods within the stipulated time.
Contact Us
The best Cap Screws supplier in China.
We have provided you with a variety of Cap Screw Nails. Make purchasing easy.
Start a successful Shoe Track Nails business with us.
Please feel free to contact us if you need any further information.
Email: inquiry@bestsuppliers.com
Send Your Messages to Suppliers
Bestsuppliers will never sell your personal information without your permission.