Construction Workplace ABS Safety Helmet with Solar Fan
US $3.62 - $4.31
/Piece |

2000

Pieces(Min. Order)
Lining Material:
Shell Material:
Color:

Red

Yellow

Blue

Customizable
Size:
Customizable:
Output:

80000 Pieces/Month
Contact us For product pricing, customization, or other inquiries:
Contact US
Verified Supplier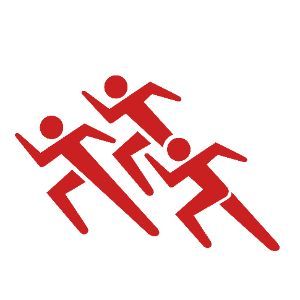 Hangzhou Happyfull Import & Export Co.,Ltd.
Business Type:
Tools & Hardware,
Brick, Tile & Accessories,
Construction Equipment & Tools,
Barrow, Trolley & Cart
Quick Details
Export Port:

Shanghai/Ningbo/Qingdao
Payment:

L/C

T/T

Western Union

Paypal

Money Gram
Construction Hard Hats Description
The hard hat, also called construction helmet, safety hat and so on, which usually used to protect the construction worker's head. The safety helmet according to the worker level can be divided into several colors, the more common is white, red, blue, yellow and so on. Our hard hats are basically ABS, PP, PE and plastic. They are strong and durable, which makes them ideal for construction workers. We also have solar helmets, which come in handy when working outdoors on hot summer days with a fan that provides a nice, cool breeze. Bestsuppliers provides a variety of construction helmets, please feel free to contact us to choose your need goods.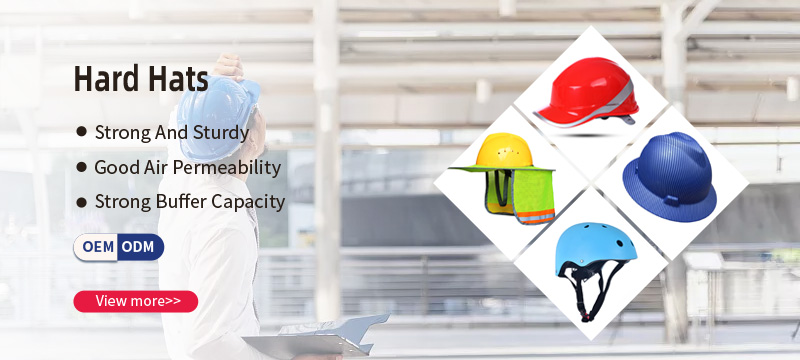 Construction Hard Hats Detail Show
The hard hat has Button-type contraction adjustment, can easily and conveniently adjust the size of the headband according to the size of the head, simpleand easy to use.Sweat-absorbent belt materialso that there is a layer of soft protection between your head and the cap lining, more comfortable when wearing a helmet.The helmet can be adjusted to suit different head sizes, and the head circumference can be adjusted with screws and belts to fit correctly and avoid slipping.Meanwhile, we also have a type of hard hat with solar battery and electric fan which can can be used as a portable charger function. At the same time,hollow insulation layer design, providing cool and comfortable wearing and protection, suitable for construction workers and other workers in the sun.The features of safety hat are as follows:
1. Cap lining adjustment buckle
2. Cotton forehead lining
3. Rain gutter
4. Chin strap attachment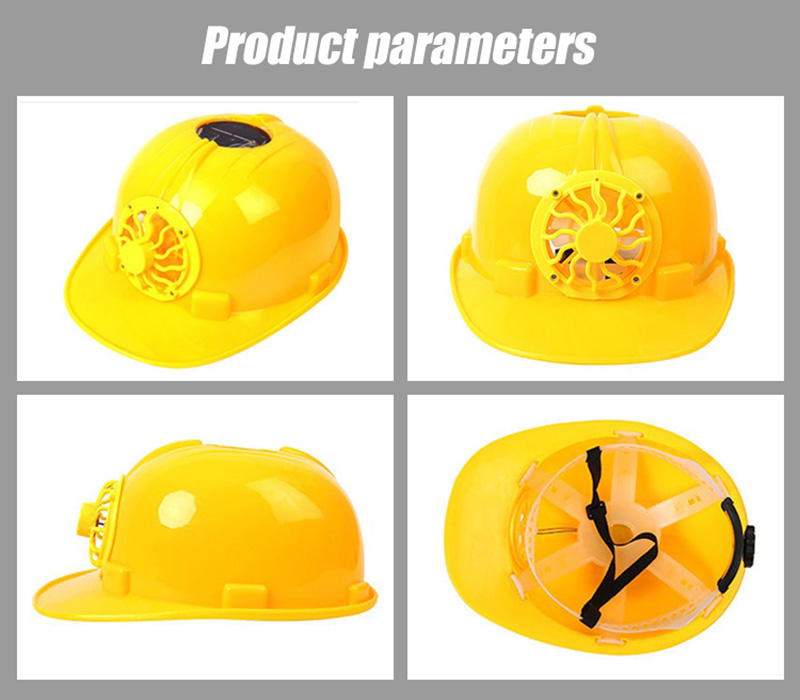 Construction Hard Hats Application
The construction hard hats are broadly used in various field. For example, construction industry, machinery industry, auto repair industry, coal mine development, deep well detect, leader inspection, and show the client the model house, which can keep you safe all the time.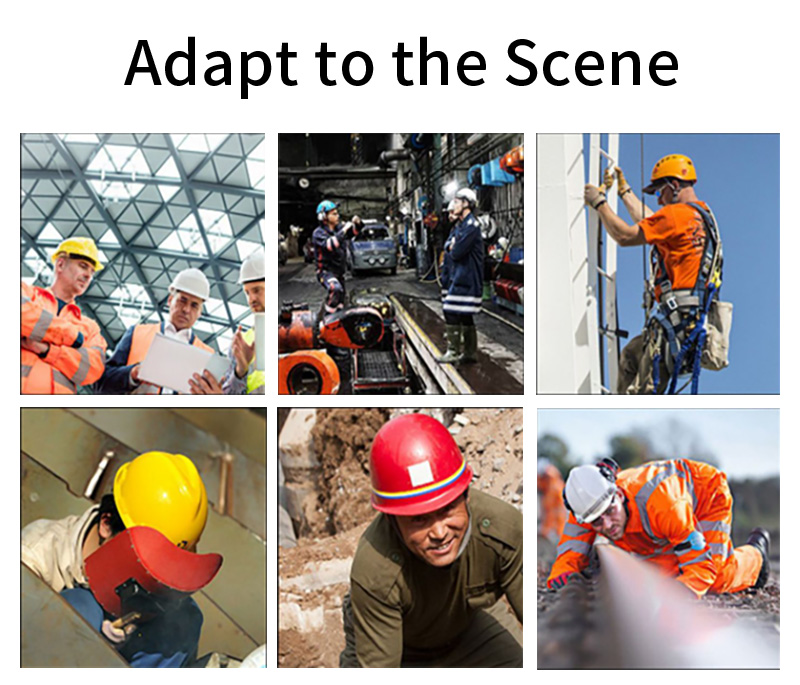 Construction Hard Hats Production Process
1. Injection molding:First of all, the raw materials need to be injection molded, which is the most basic.
2. Lens coating:The molded lens material is subjected to coating treatment.
3. Burr fixing:The coated material then needs to be deburred to make it smoother and more shiny.
3. Foam trim:The hard hat is now foamed to make it more beautiful.
4. Visor trimming:Then trim the brim, visor, more complete.
5. Logo printing:During this process, you can contact us to customize your logo.
6. Riveting:The various parts of the hard hat are connected by a machine.
7. Parts assembly:It is assembled by professional workers and then inspected by strict quality inspectors.
8. Packing:Finally, the safety helmet packaging, it will be through a series of fine and perfect packaging to your hands.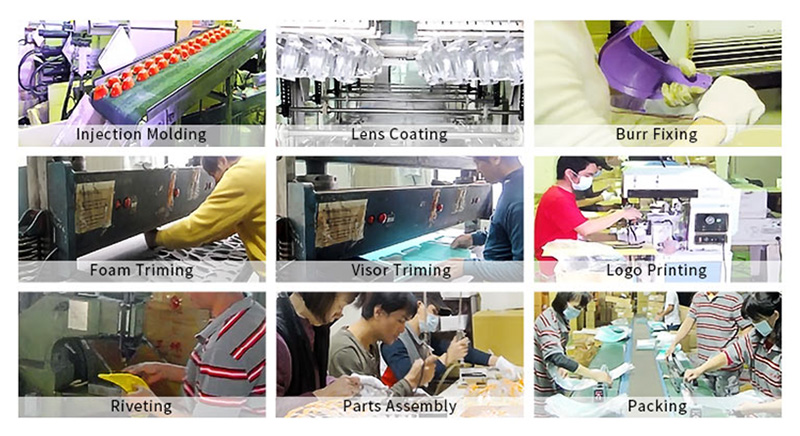 Company Profile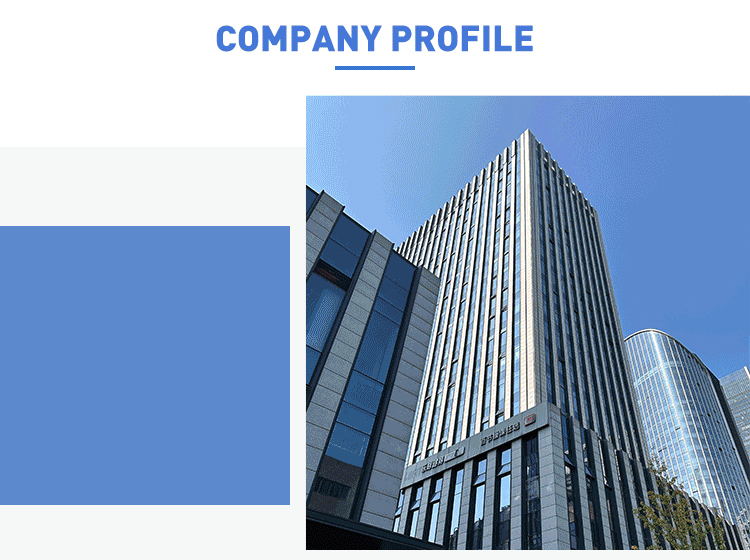 Hangzhou Happyfull Import & Export Company Limited is a professional exporter of building materials, Construction & Decoration products.Our products include metal & stone roofing sheets, Door, Window & Accessories and ect. Additionally, we offer research and development services for new products. OEM and ODM orders are warmly welcomed.
We focus on quality control and creating value for our customers. We have passed ISO 9001 and CE certifications. Our products have been sold in many countries in Asia, the Middle East, Africa, Europe, and America, with positive feedback on their sound quality.
As one of the earliest exporters of Construction & Decoration products, we deeply understand the importance of good quality and excellent service. Our goal is to establish long-term partnerships and ensure that all clients can benefit from our cooperation.
We can not only meet the needs of end users but also serve major building materials importers with a lead time as short as 3 days.
We aim to establish long-term partnerships and ensure that all clients can benefit from our cooperation. We are looking forward to working with agents from all over the world.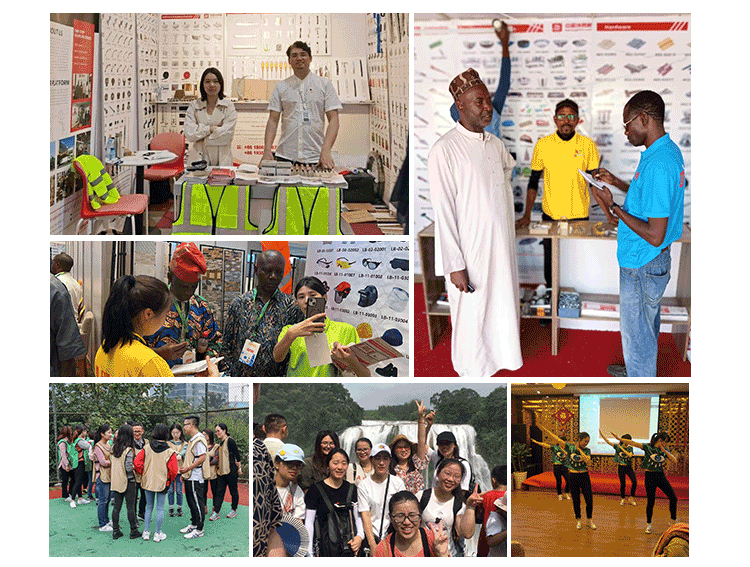 Payment & Shipping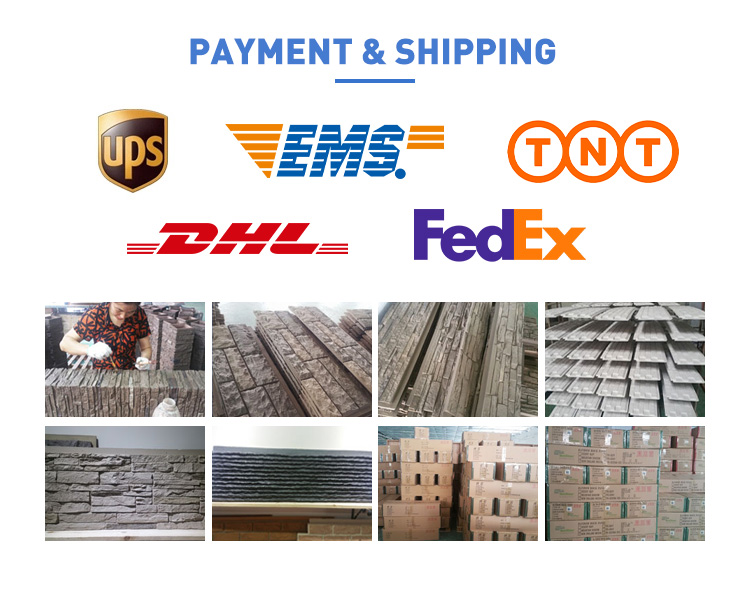 FAQ

1.What types of building materials do you supply?
Answer: We offer a wide range of building materials, including but not limited to steel, glass, tiles, roofing materials,and insulation.
2.Can I request product samples before placing a bulk order?
Answer: Yes, we encourage clients to request samples to assess the quality, specifications, and suitability of our building materials for their projects.
3.What is the minimum order quantity (MOQ) for your building materials?
Answer: The MOQ varies depending on the type of building material and specific product. Please contact our sales team for detailed information about MOQs.
4.Are your building materials compliant with international standards?
Answer: Yes, our building materials comply with relevant international standards and certifications. We can provide documentation upon request.
5.Can you customize building materials to meet specific project requirements?
Answer: Yes, we offer customization options for certain building materials. Contact our sales team to discuss your specific requirements and customization possibilities.
6.What is your lead time for production and delivery?
Answer: Production and delivery times depend on the type and quantity of building materials ordered. We provide estimated timelines upon order confirmation.
Send Your Messages to Suppliers
Bestsuppliers will never sell your personal information without your permission.