Premium Electric Kettles: Elevate Your Tea and Coffee Experience! B2B solutions
US $2.15 - $2.96
/Piece |

2000

Pieces(Min. Order)
Electric Flask Kettle Size:
Product Capacity:
Style:
Product Material:

Customizable

201 Stainless Steel
Power:
Voltage:
Contact us For product pricing, customization, or other inquiries:
Contact US
Verified Supplier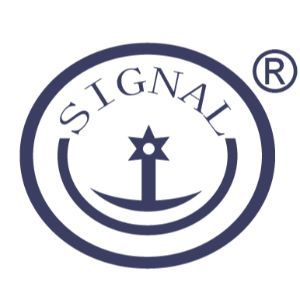 Lanxi Kingway International Trade Co., Ltd.
High-quality suppliers on the platform, committed to providing the best products, ensuring service quality and product quality.
Quick Details
Packing:

24 Units/Box 710*620*495MM

Customizable
Output:

80000 Pieces/Month
Export Port:

Shanghai/Ningbo/Qingdao
Payment:

L/C

T/T

Western Union

Money Gram
Electric Kettle Description
Equipped with advanced features, our electric kettle offers precise temperature control, allowing you to achieve the perfect brewing conditions for your preferred beverage. Whether you desire a gentle infusion for delicate teas or a robust boil for your morning coffee, our kettle has you covered.
Upgrade your kitchen with Bestsupplier electric kettle and experience the convenience, speed, and precision it brings to your hot beverage preparation. Elevate your tea and coffee rituals and indulge in the perfect cup every time with our exceptional electric kettle.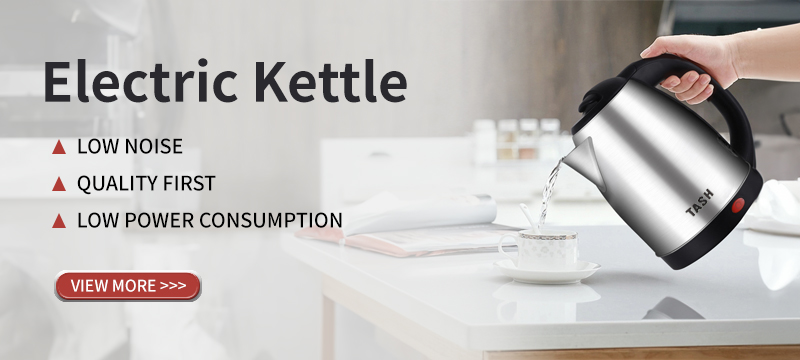 Electric Kettle Detail Show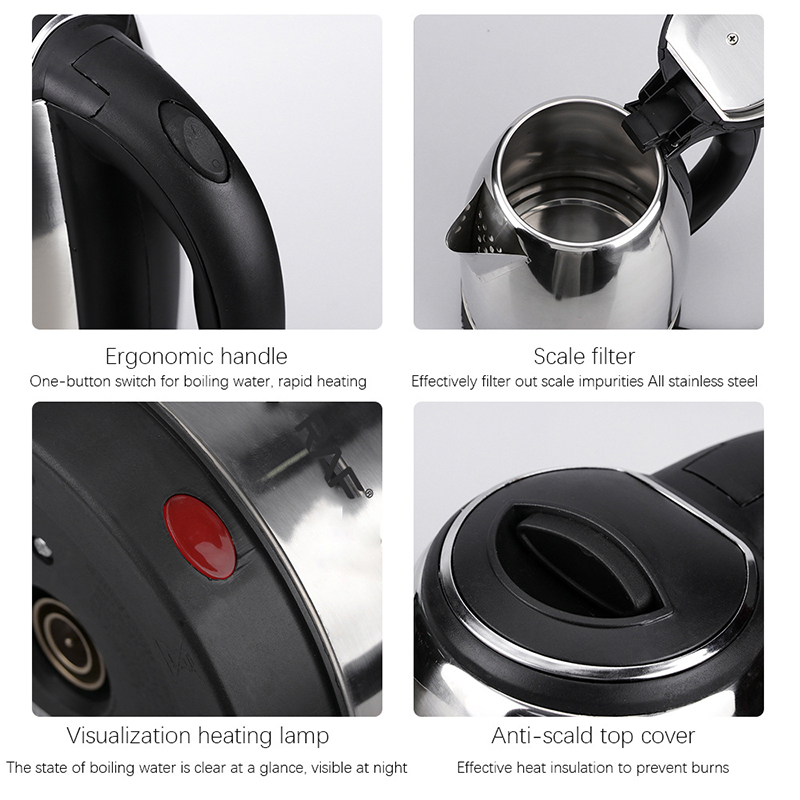 Electric Kettle Application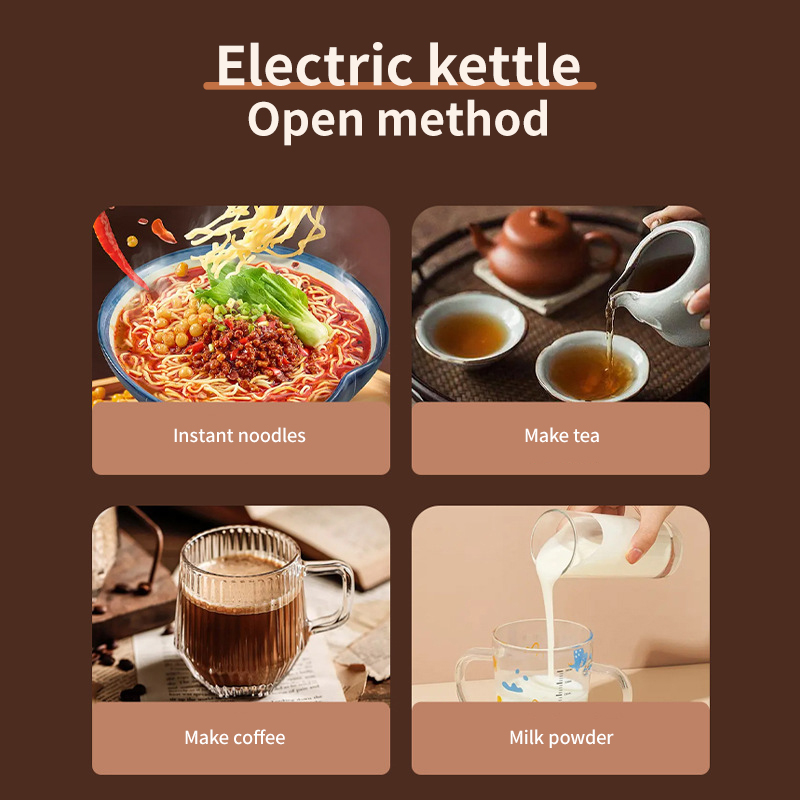 Electric Kettle Production Process
The production process of an electric kettle involves several stages to ensure the highest quality and functionality:
Design and Engineering: The initial stage involves conceptualizing the design and engineering of the electric kettle. Factors such as capacity, materials, heating element, controls, and safety features are considered during this phase.
Material Selection: High-quality materials are carefully chosen, including stainless steel or heat-resistant plastic for the body, handle, and lid. The heating element, typically made of stainless steel or copper, is selected for efficient and rapid heating.
Manufacturing of Components: The various components of the electric kettle, such as the body, handle, lid, heating element, thermostat, and control panel, are manufactured separately using specialized machinery and processes. Each component is crafted to precise specifications.
Assembly: The components are then assembled together to create the complete electric kettle. Skilled technicians ensure proper alignment and secure connections, integrating the heating element, thermostat, control panel, and other essential parts.
Quality Control: Rigorous quality control measures are implemented at various stages of the production process. Inspections, performance tests, and safety checks are conducted to ensure the kettle meets industry standards and safety regulations.
Finishing and Packaging: Once the electric kettle passes the quality control checks, it undergoes finishing touches such as polishing, surface treatment, and branding. The kettle is then carefully packaged, including user manuals and safety instructions, ready for distribution and sale.
Throughout the entire production process, strict quality control standards are maintained to ensure that each electric kettle meets the highest standards of performance, safety, and durability. The result is a reliable and efficient appliance that enhances the daily routine of preparing hot beverages.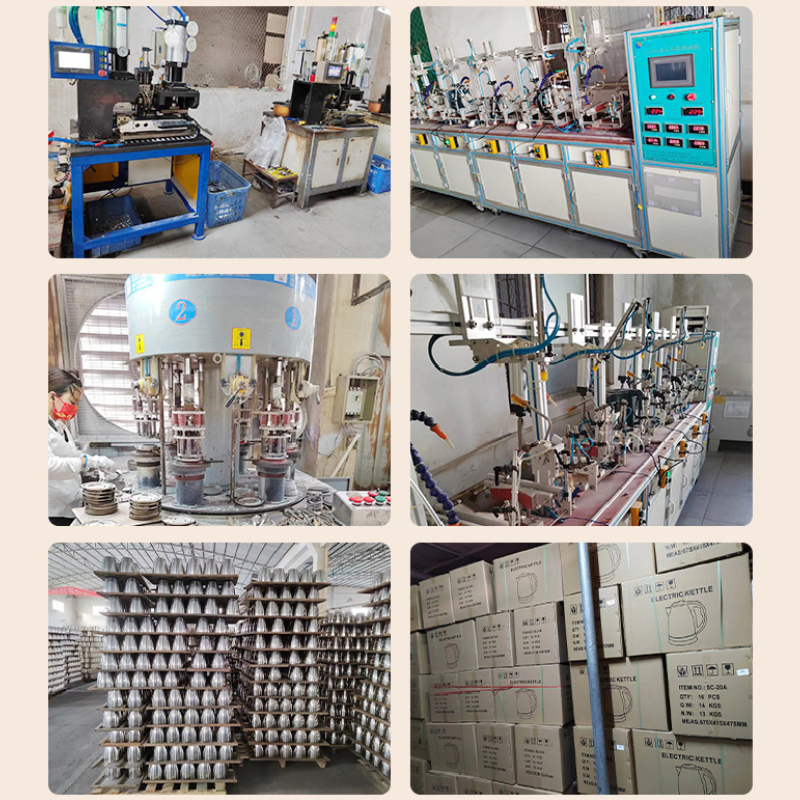 ODM/OEM
Company Profile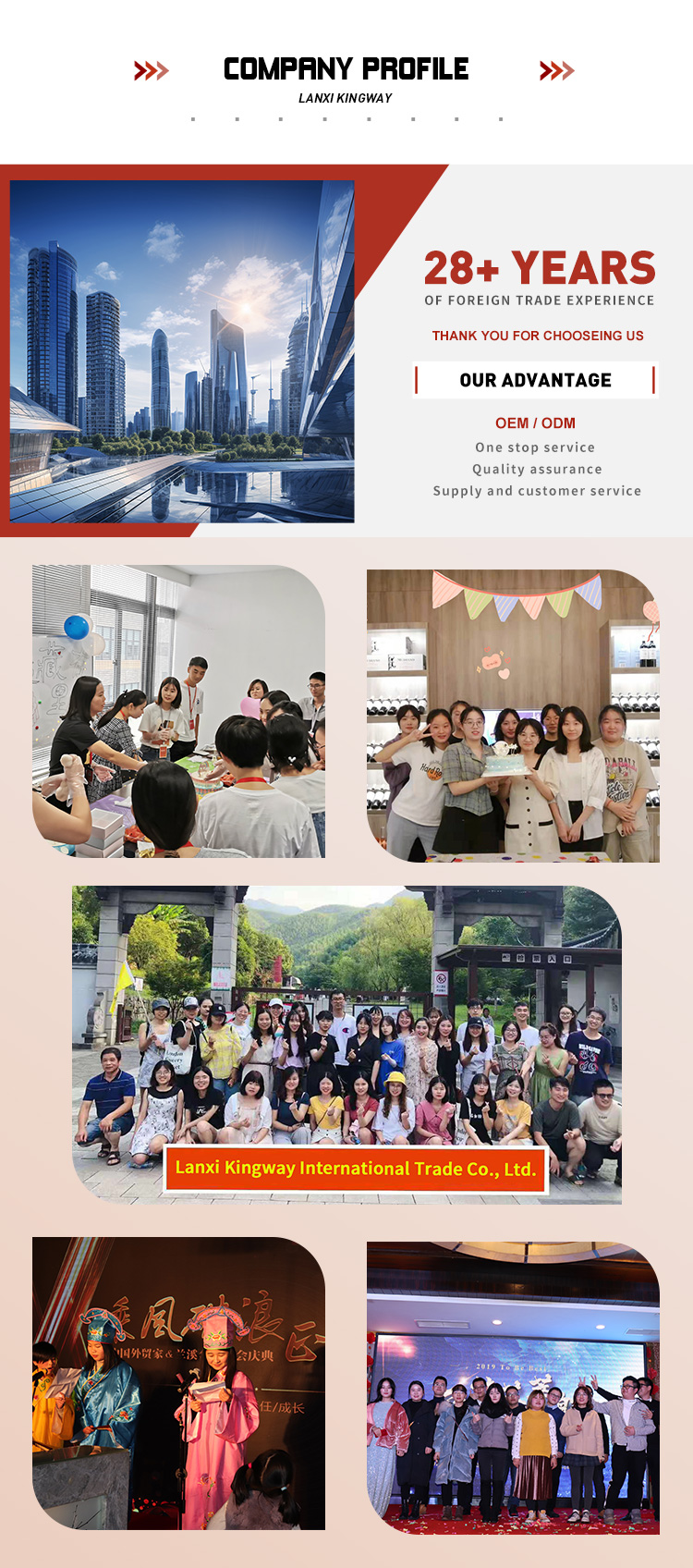 Lanxi Kingway International Trade Co., Ltd. was established in 2006 in Hangzhou City, Zhejiang Province. For many years, Kingway has been committed to supplying commercial lighting, home lighting, customized lighting, and has engaged in combined industry and trade as well as independent exporting. Our main products include lamps, plugs, sockets, luminaire lighting, solar lighting and ect.
Payment & Shipping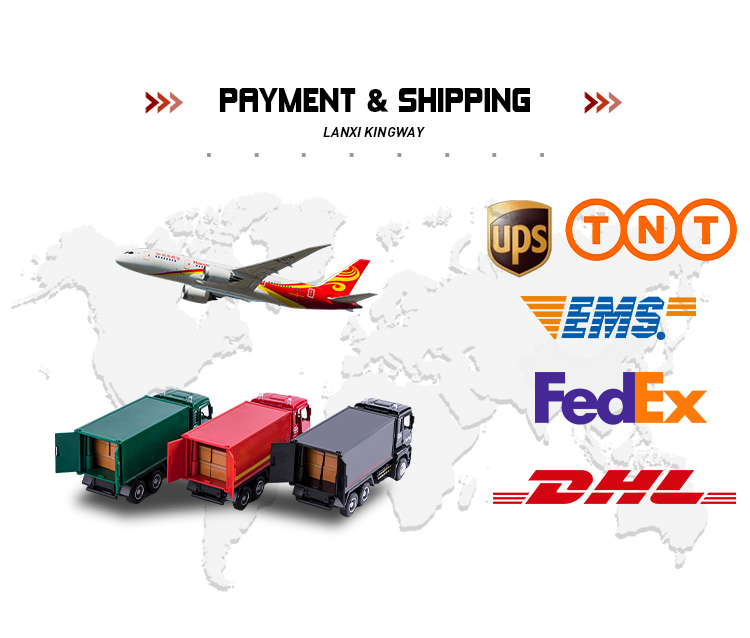 FAQ

1. What types of electrical components do you supply?
Answer: We supply a comprehensive range of electrical components, including plugs, sockets, lighting fixtures, and solar lighting solutions for various applications.
2. Can I request samples of electrical components before placing a bulk order?
Answer: Yes, we encourage clients to request samples to evaluate the quality, compatibility, and functionality of our electrical components before making larger commitments.
3. What certifications do your electrical components have?
Answer: Our electrical components comply with relevant international standards, and we can provide certifications and documentation upon request.
4. How do you ensure the quality of your electrical components?
Answer: Quality control is a crucial part of our production process. We conduct thorough inspections and testing to ensure that our electrical components meet industry standards and customer expectations.
5. What is the lead time for production and shipping of electrical components?
Answer: Production and shipping times depend on the type and quantity of the product ordered. We provide estimated timelines upon order confirmation.
6. What payment terms do you offer for electrical components?
Answer: Payment terms are negotiable and typically involve an initial deposit and final payment upon shipment. We accept various payment methods, including bank transfers and letters of credit.
Send Your Messages to Suppliers
Bestsuppliers will never sell your personal information without your permission.